N's COLLECTION Lassie 10 pieces Daily Disposable
Contact lens collaborations with celebrities are more popular than ever. For contact lens maker PIA, it only makes sense to combine their contact lens expertise with the creativity of top artists. This time around, they've teamed up with none other than the Japanese Beyonce, Naomi Watanabe!
With her no-nonsense charm and wit, Naomi has skyrocketed herself to becoming international fashion icon. She is Japan's  the most followed person on Instagram (7.6 million, and counting!), with a groundbreaking fashion line and, now day, a beautiful colored eye contacts collection to boot! Dubbed "N's Collection," the colors that give your eyes a personality of their own.
More than just your average grey coloured contacts, N's Collection Lassie boasts of rich design that exudes sophistication. A fashionable, versatile accessory to go with any look, each of these coloured contacts is made of breathable 2-HEMA material that has UV protection and a high moisture content of 55%.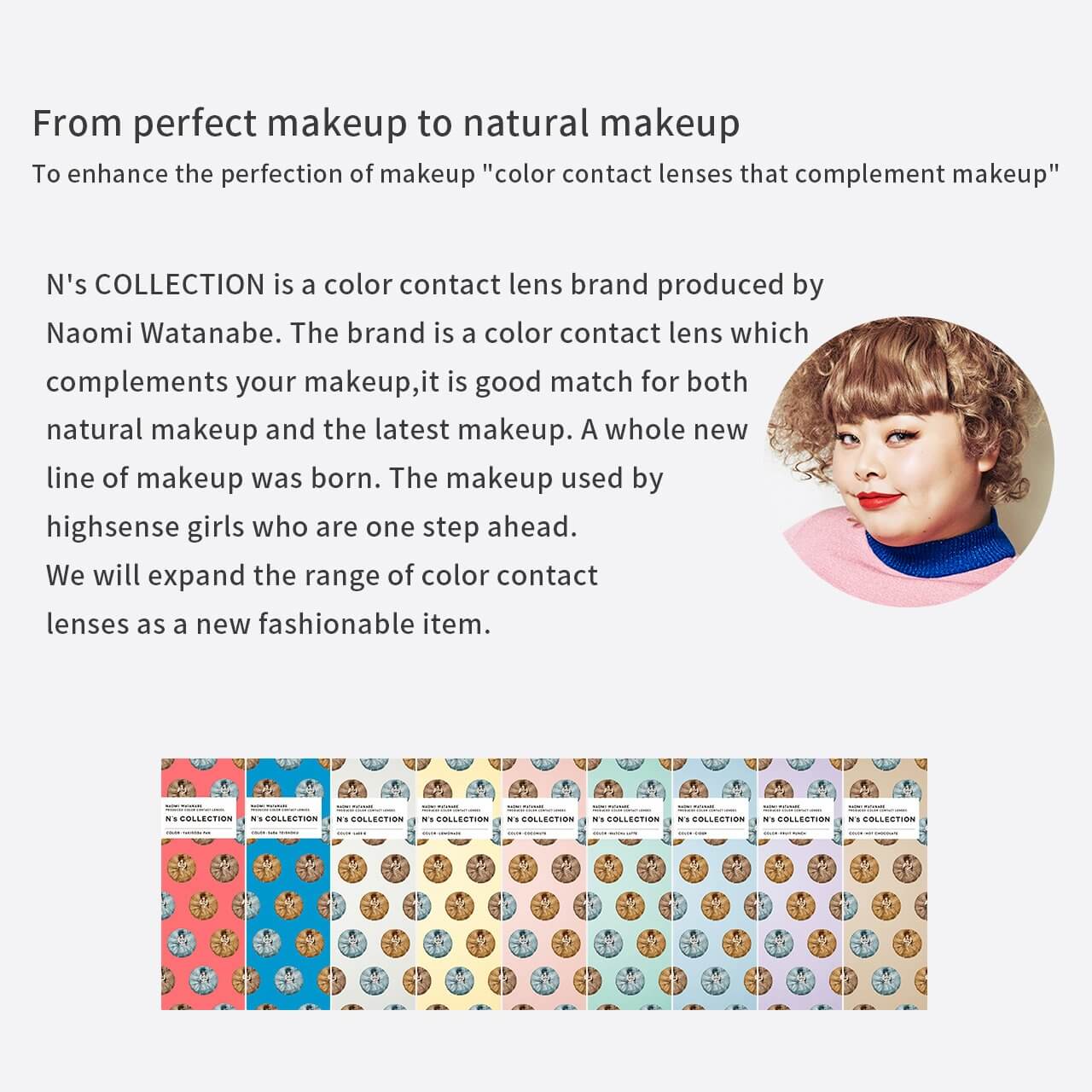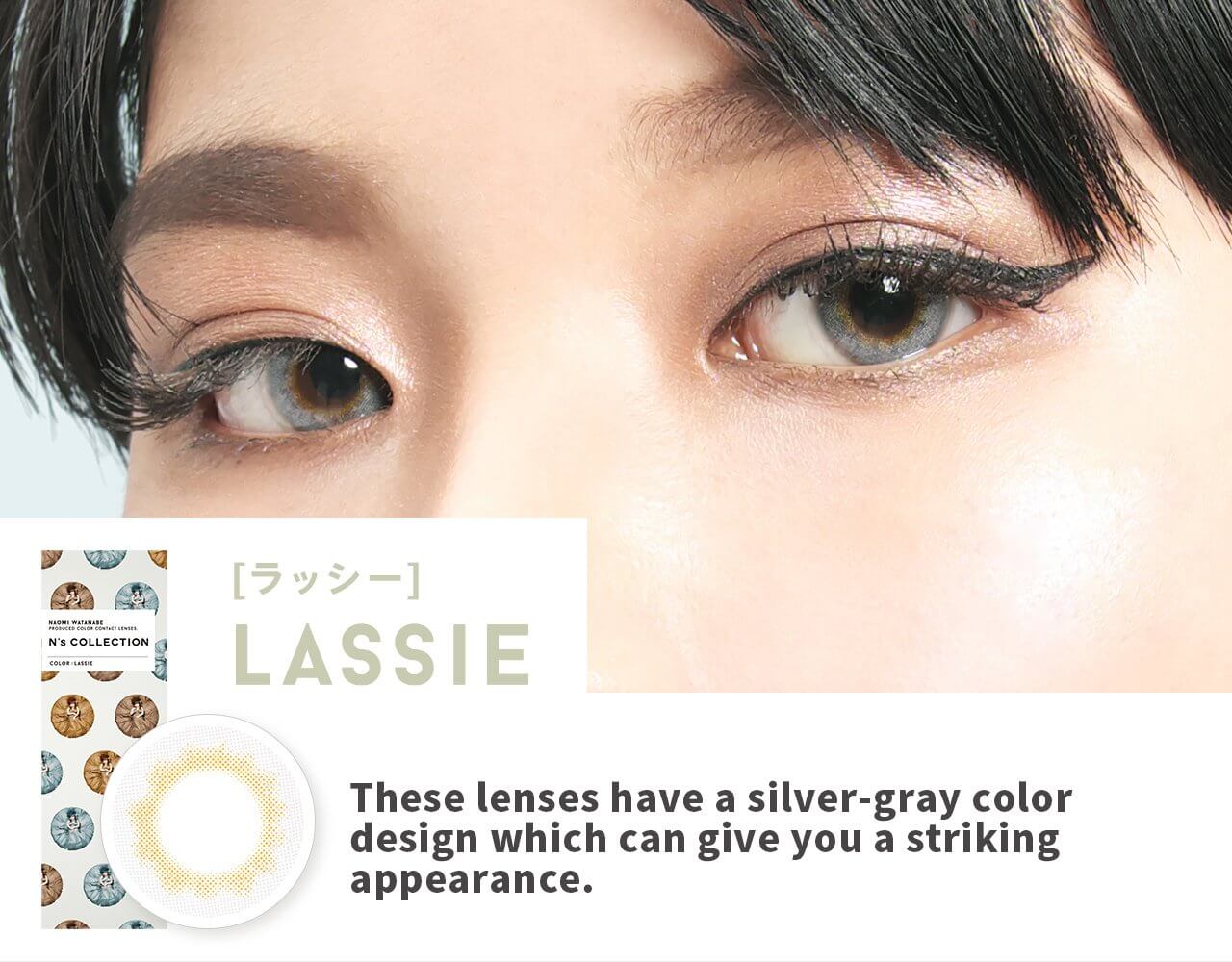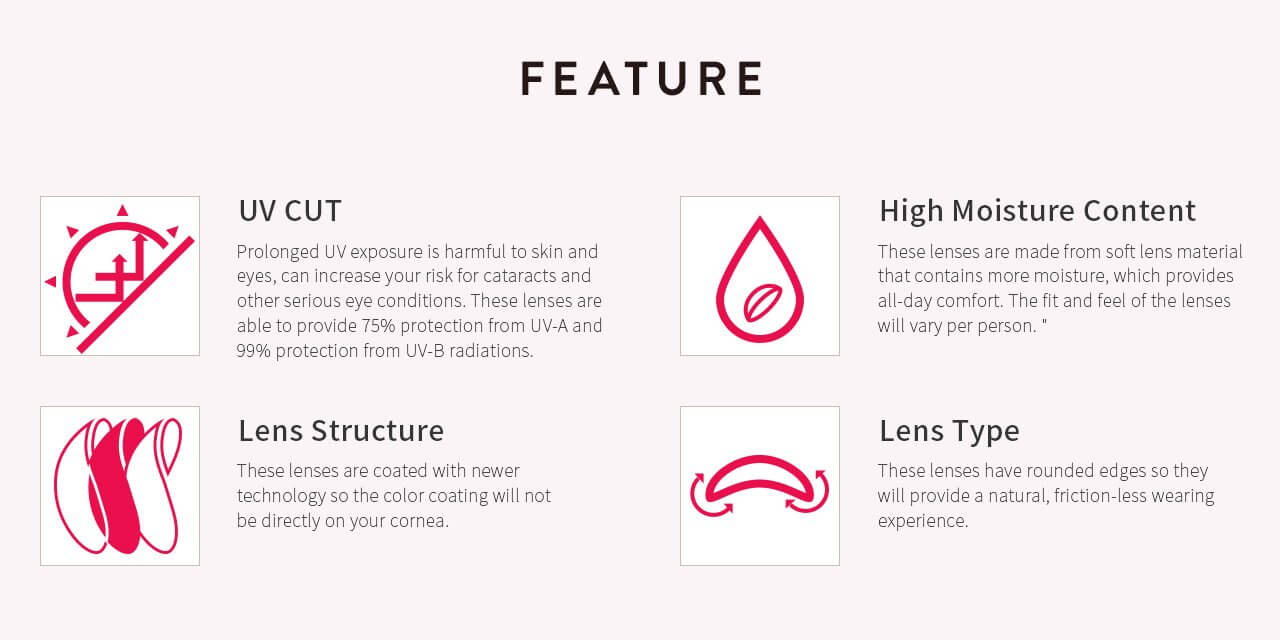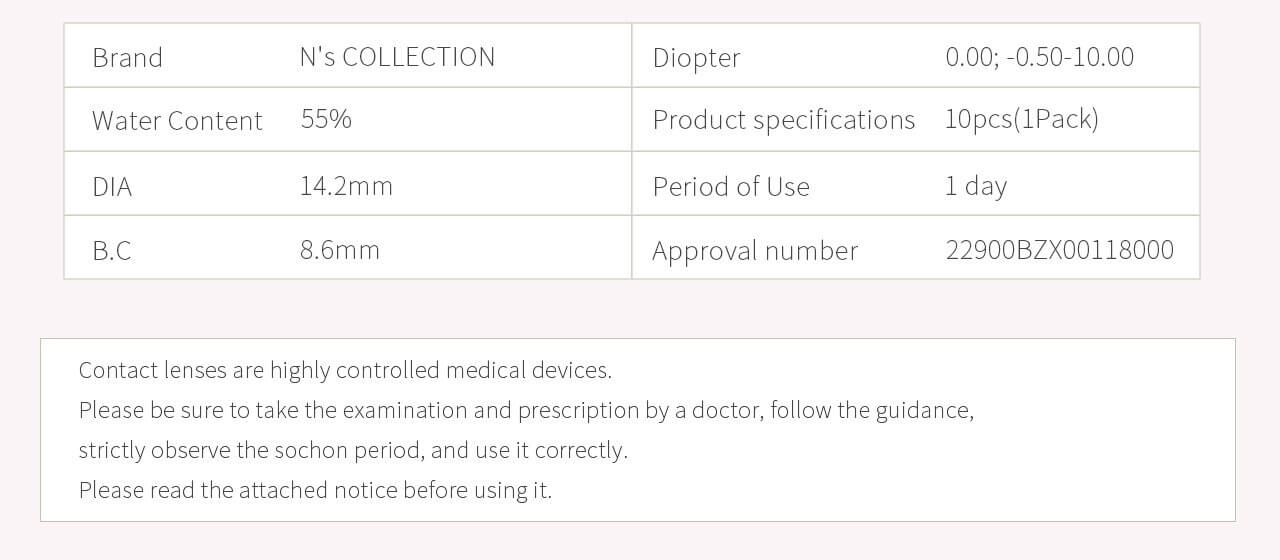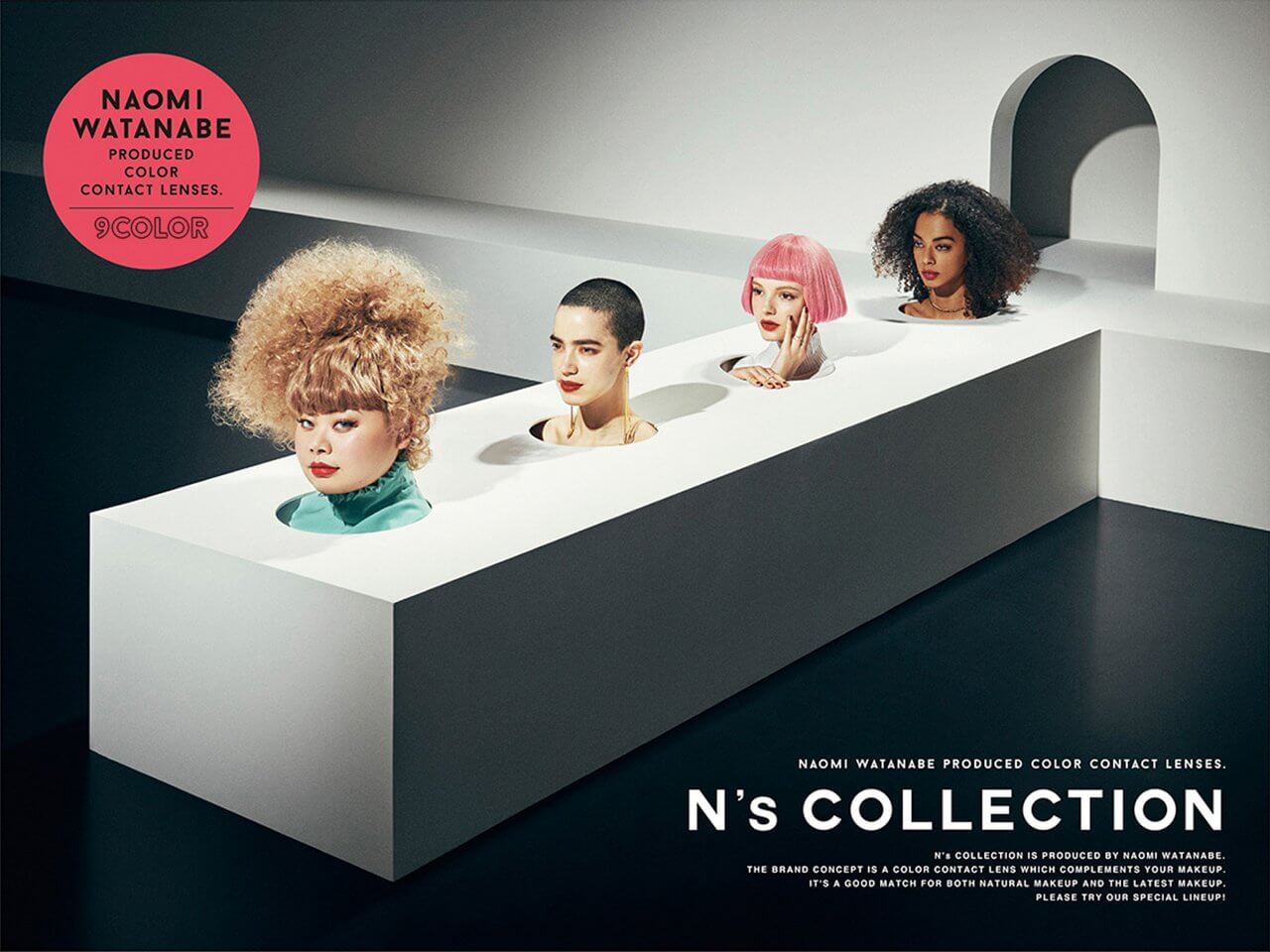 1. Please take off your lenses before sleeping.
2. Please do not attend any water sports when wearing lenses.
3. Always wash your hands before wearing, removing or handling your contact lenses.
4. Insert lenses before putting on make-up around eyes, and take off lenses before removing make-up.
5. Contact lenses are not one size fits all, please check with your Eye Care specialist to make sure whether the parameters are suitable for your eyes before purchasing.
Product Details
B.C
DIA
W.C
Duration
Packaging
8.6
14.2
55%
DAILY
10