ENVIE Coral Cheek 10 pieces Daily Disposable
Contact lens brand of ANW Co., Ltd. With the theme of "makeup starts with glasses", we provide you with contact lenses that can change your makeup. The unique BMD-3D manufacturing method is adopted to make color invisible more safe and secure. Whenever you wear envie contact lenses, you can feel that one with a soft temperament that you yearn for is one step closer. In the mirror, you are more beautiful and moving than any fit. I want to give you this This kind of self-confidence from the inside out is derived from  envie's magic.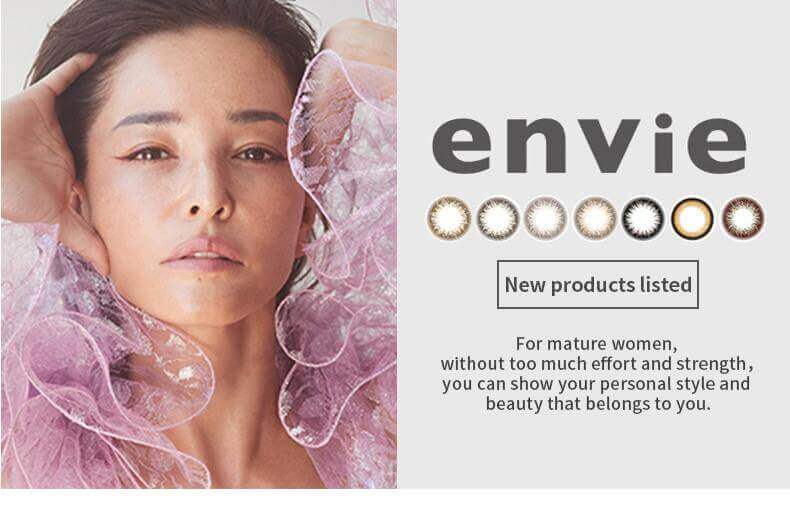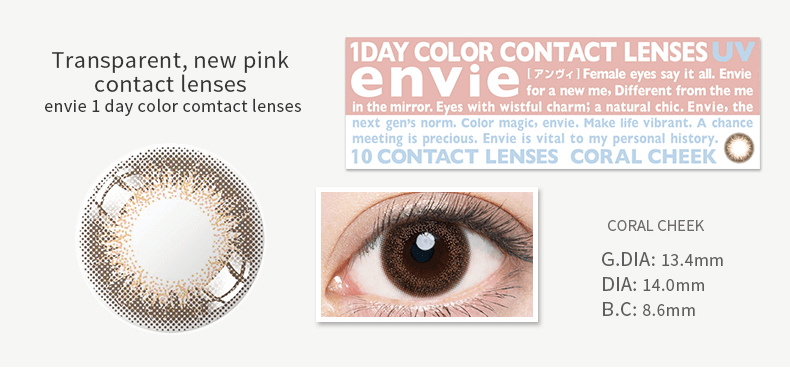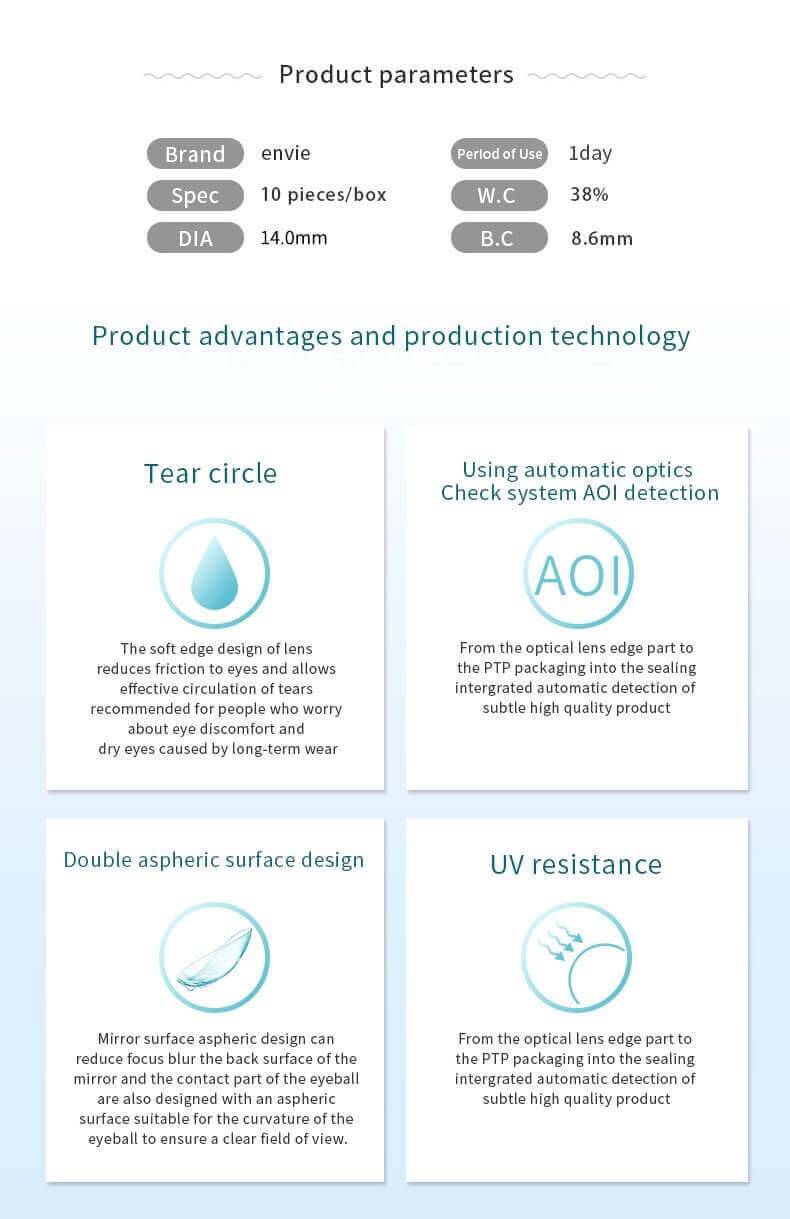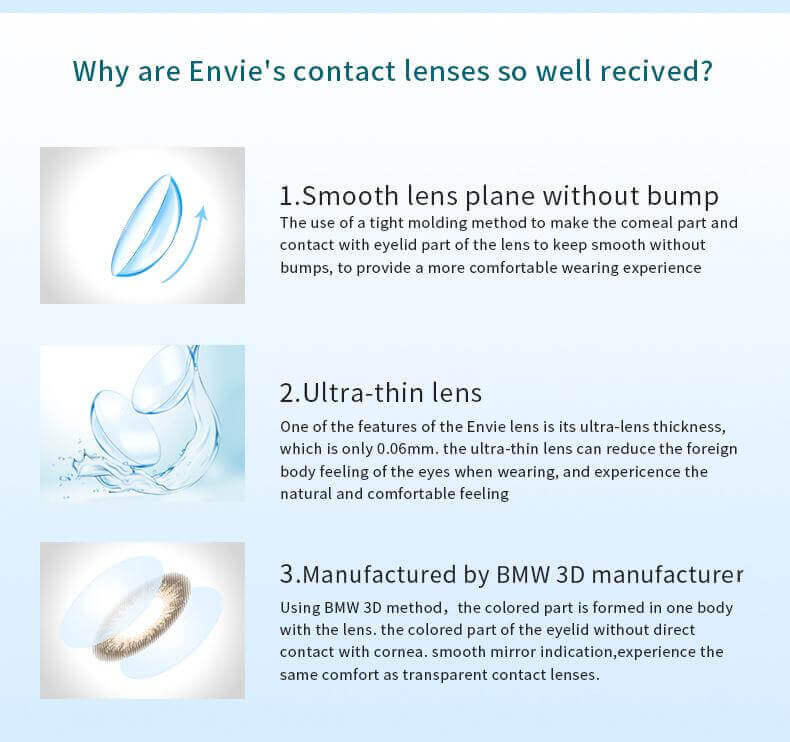 1. Please take off your lenses before sleeping.
2. Please do not attend any water sports when wearing lenses.
3. Always wash your hands before wearing, removing or handling your contact lenses.
4. Insert lenses before putting on make-up around eyes, and take off lenses before removing make-up.
5. Contact lenses are not one size fits all, please check with your Eye Care specialist to make sure whether the parameters are suitable for your eyes before purchasing.
Product Details
B.C
DIA
W.C
Duration
Packaging
8.6
14
38.5%
DAILY
10