SHERIQUE, a popular cosmetic contact lens brand in Japan produced by Aisee, who is a famous actress in Japan. The revolutionary design accompany with remarkable color design brings you an unprecedented sense of realism. SHERIQUE undoubtedly shows it advantage with unique BMW-3D manufacturing that ensure the colored area don't directly touch the pupil. High water content of 55% within 1 day disposable hydrate your eyes all day.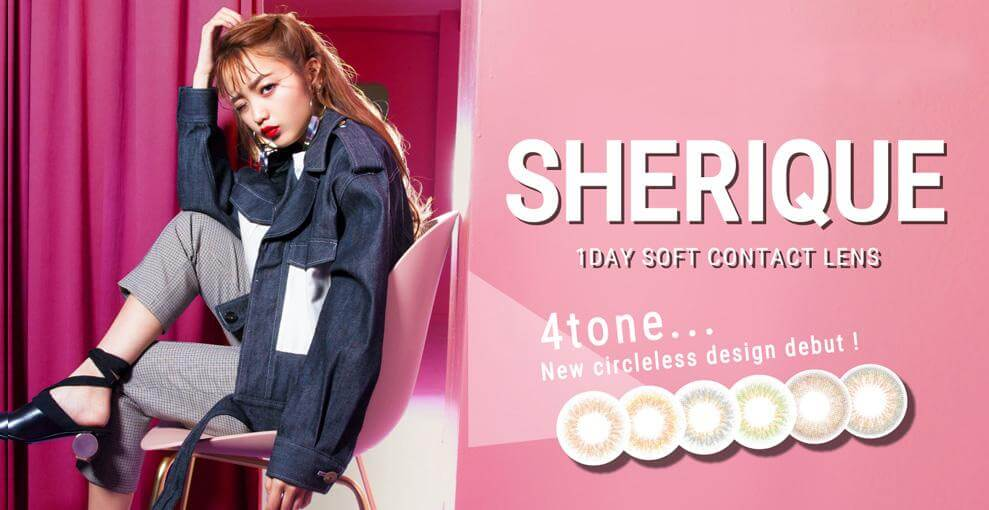 Meanwhile, the color and design selected by SHERIQUE is perfectly suitable for those dark eyes by injecting wonderful ideas into your eyes, so why don't come and check it out with SEEKE!
No one can resist the temptation of desert, just like Hazel Contour does. 4-tone color combination of white, yellow, Beige and brown brings much sweeter color and a more perfect interpretation of mixed blood feeling. If you are looking for lenses that enlarge eyes, Hazel Contour will glad to help.

Capper Contour put more emphasis on transparent eyes, and thus using gray, dark green and yellow to create a natural feeling. After wearing Capper Contour, you may think'Have I wear colored contact lens? Why this cosmetic lens so natural!'. All you can see is your eyes have been enlarged without any operation!

As the name indicates, Gray Contour pays attention to color Gray by mixing dark gray and light gray together and a touch of orange and light yellow making Gray Contour looks exotic. It is remarkable that 4-tone color from different color system can be rolled up so well.

Be Caution! New generation of brown is on its way to shock your eyes! Through the prime color of orange and enlightened by light yellow & brown with gray aside by. No wonder someone says on Brown Contour that it is a natural contact lenses light pigmented eyes by nature, a light brown color that tones up softly.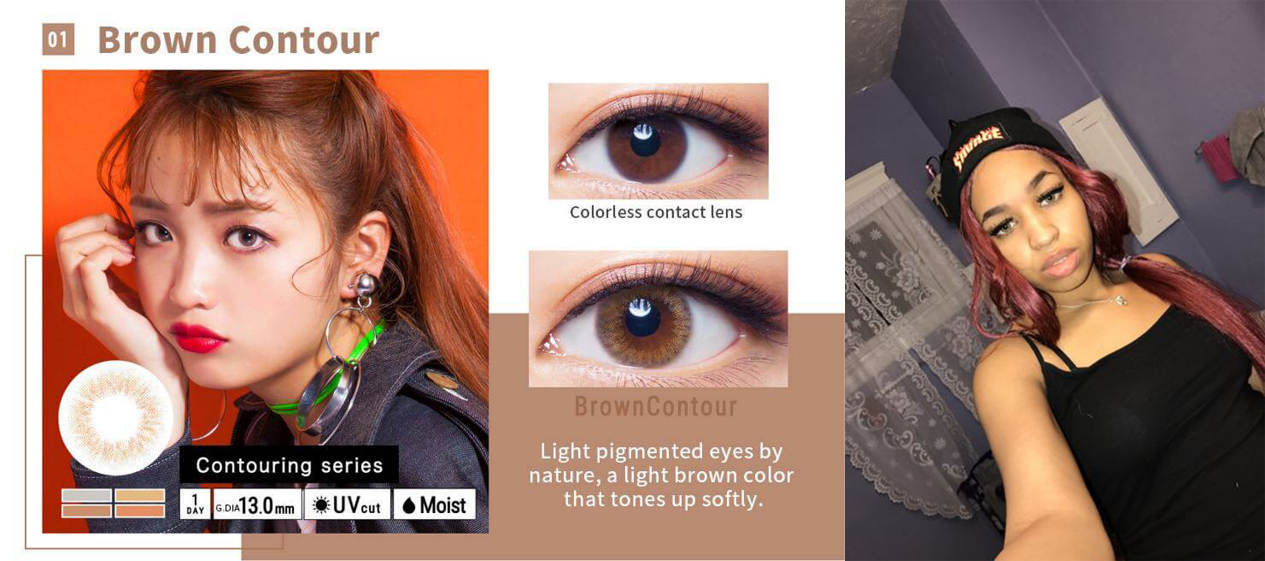 Taste the olive from Mediterranean before, why not try the olive from Japan with another feeling! Other than sourness, a sense of warm and sexy is presented by Japan originated Olive Contour. SEEKE has already try this natural daily lens, which is gorgeous with daily makeup ideas.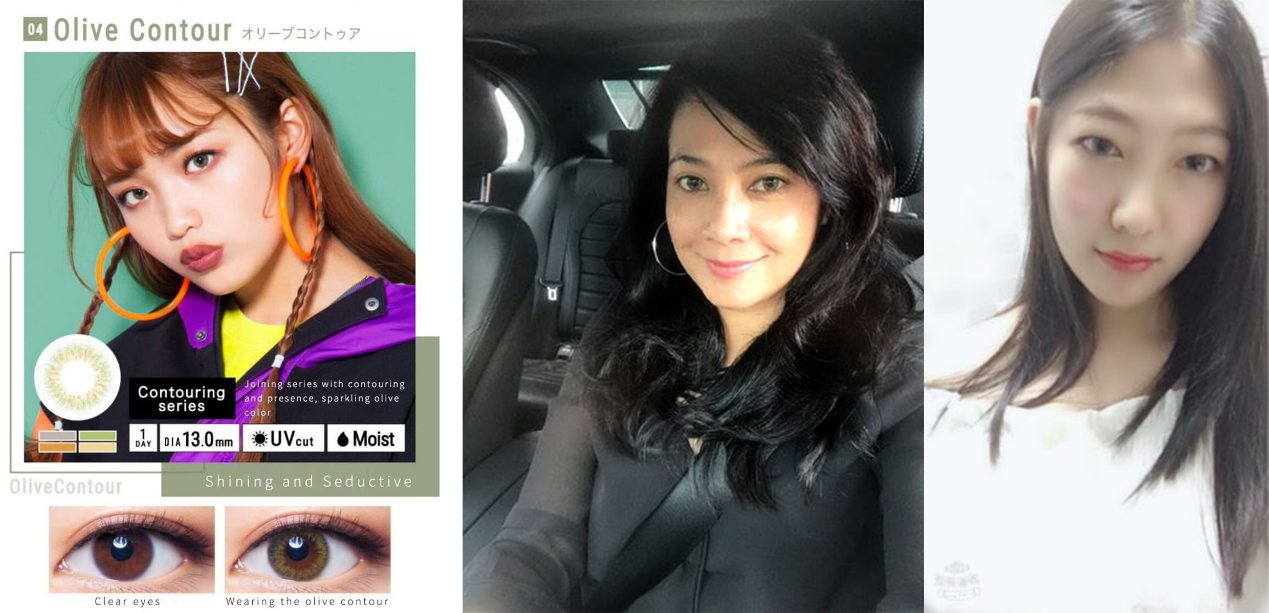 Don't want others find out you have worn the colored contact lenses? You definitely need to try Fawn Nude! Simply combing four different shapes of brown: light, dark, and green-brown, and also a sense of orange to fuzzy boundary.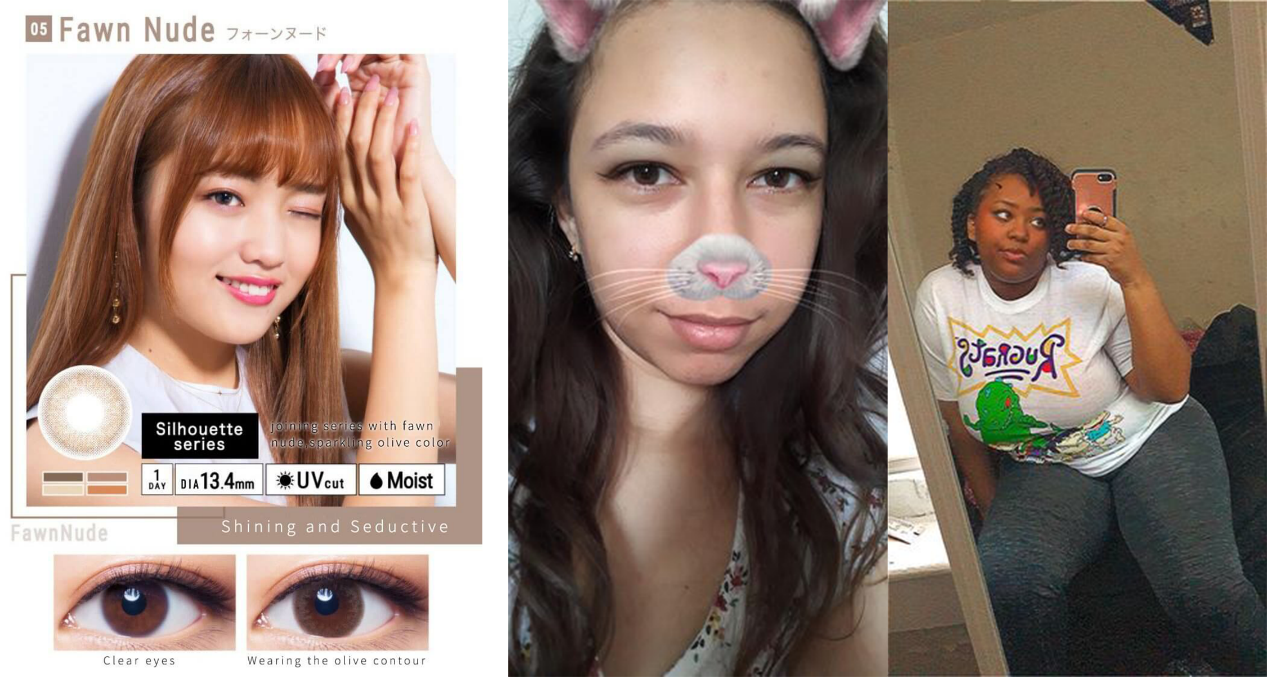 Shop with SEEKE, Swipe your sadness. Same time next week, seeke will share detail information of our products and in the future, SEEKE will generally show some tips about cosmetic contact lenses. See various beauty, Value yourself. More BEAUTY please follow our Social on INSTAGRAM @seeke_official.