Getting excited for Black Friday Sale these days? So does SEEKE! And therefore, the third mystery bag from LENSTOWN, the collections from Light Luna, Star & Vanilla is coming for you! This collection is also made from Silicon Hydrogel with 43% moisture content which can be used up to 6 Months! Let's check it out what's the special for these NEW ARRIVALS!
When you look at the sky, have you seen the love displayed by stars to the Moon, as if telling the romantic of the summer night. The bright yellow in the inner diameter like the gleaming North Star over the North Pole, while adding a sense of moonlight gray in the outer circle. Apart from it, the designer also mixes dots and rays making your eyes much sexier!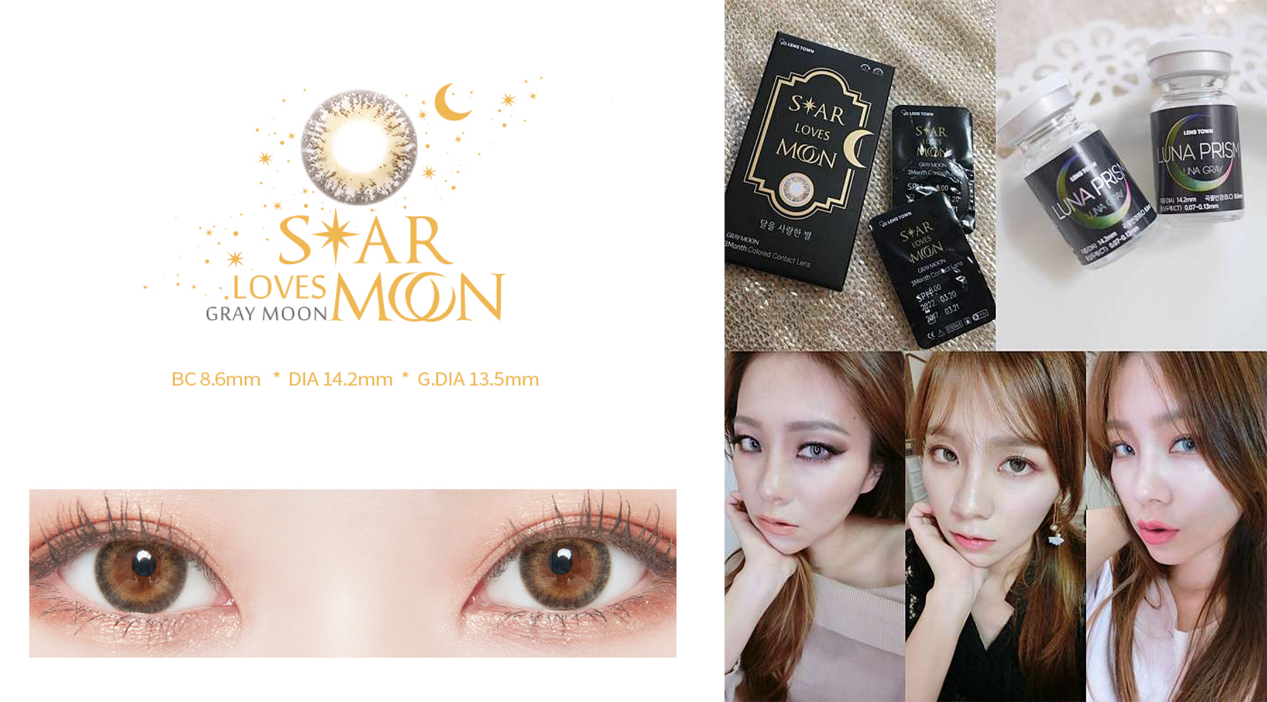 Want to try Vanilla Ice Cream in the late autumn? New Vanilla Candy mixing the flavor of Berry bringing you a fresh taste to Vanilla. Vanilla Candy Berry is a three tone color combination which light the purple in the center of the 'Sandwich' with light yellow and light gray embedded by.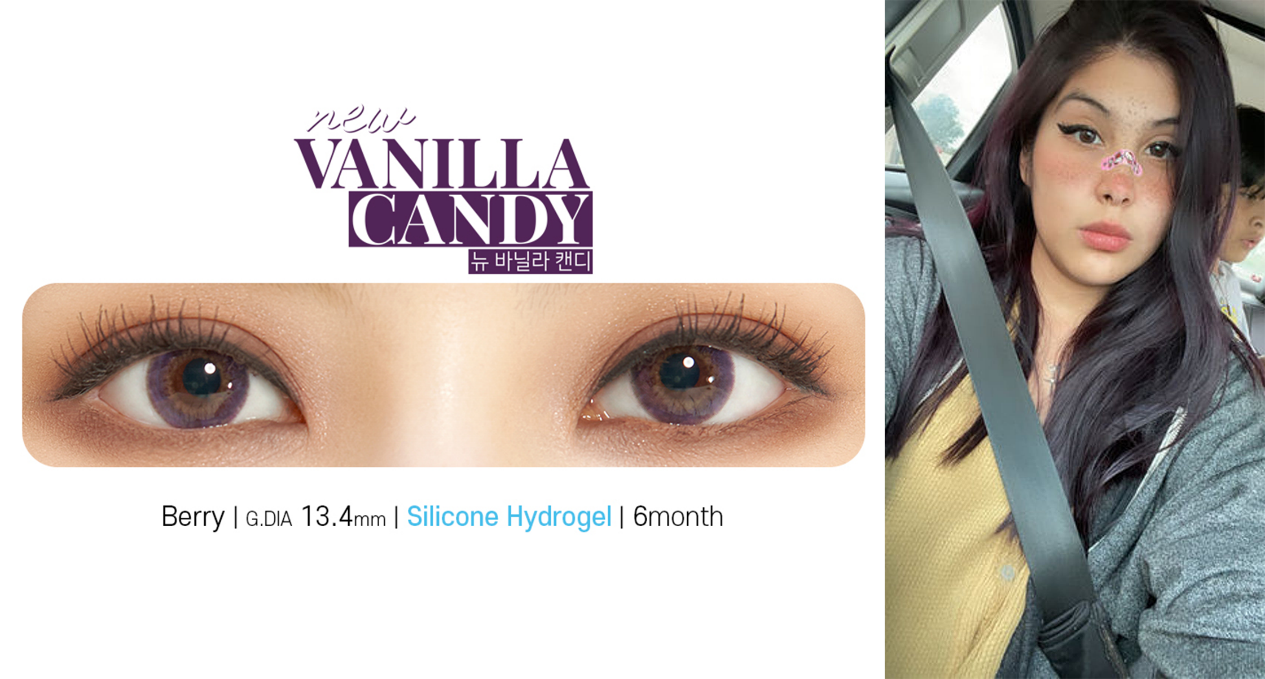 Violet Moonlight is like the love poem I wrote to you on Valentin's Day, which expressed my love with deep violet light. As the name Lighly Luna Violet presented, a gentle Luna is lying in the violet contact lenses that largely increase the specialty of your beautiful eyes.

Like Lighly Luna Violet, it also decorates with a light violet Luna in the outer circle but covered with gray outside let light Luna Gray more natural and suitable for you even without make up.

Want to see the bright moon when Mercury rises? The blue light of Mercury is reflected on the crooked bright moon, making light Luna blue sexy and charming, and the gray outer circle also adds a sense of mystery.

What is the taste of peach chocolate? Isn't it just like lighly Luna brown, light brown with a round pink moon smell, sweet but fresh. The pink embedded in light brown and decorated by light gray, just like taking a fresh peach from the Moon!

That's SEEKE today's sharing on another collection from LENSTOWN. If you interested in Light Luna, Stars & Vanilla, please do check on our website! See various beauty, value yourself. Hope we will meet next time on our BLOG model, SEEKE is happy to share every beauty from all over the world to you. More beauty please follow our Social on INSTAGRAM @seeke_official.