Do you want to explore the beauty originated from the universe? A new series produced by LENSTOWN: LUNA PRISM bringing its wonderful color combination to our website! Different from other collections, Luna Prism can be used up to 3 Months and by using silicone Hydrogel with high water content, greatly improve the softness and comfort. The 14.2mm diameter with four gorgeous colors adds a shimmer light to your beautiful eyes.
One person may don't have the chances to the Luna for the whole life, but now you have the chance to feel the beauty of Luna in your eyes! First look on lenses, you may find some green accompany with blue and wondering how it can represent Luna's characteristic? However, as long as you put it on, the green color will change with the original color of your eyes. Instead, it reflects the blue and cold feeling of the moon.

The prime color in every movie talks about Mars is always Sunset Red, like Mars Pink represent. However, in the Mars Pink, what we can see is more than Sunset Red, combination of purple, blue & orange have been added to Luna Prism Mars Pink as well, which perfectly draws scenery at dusk in this little colored contact lens.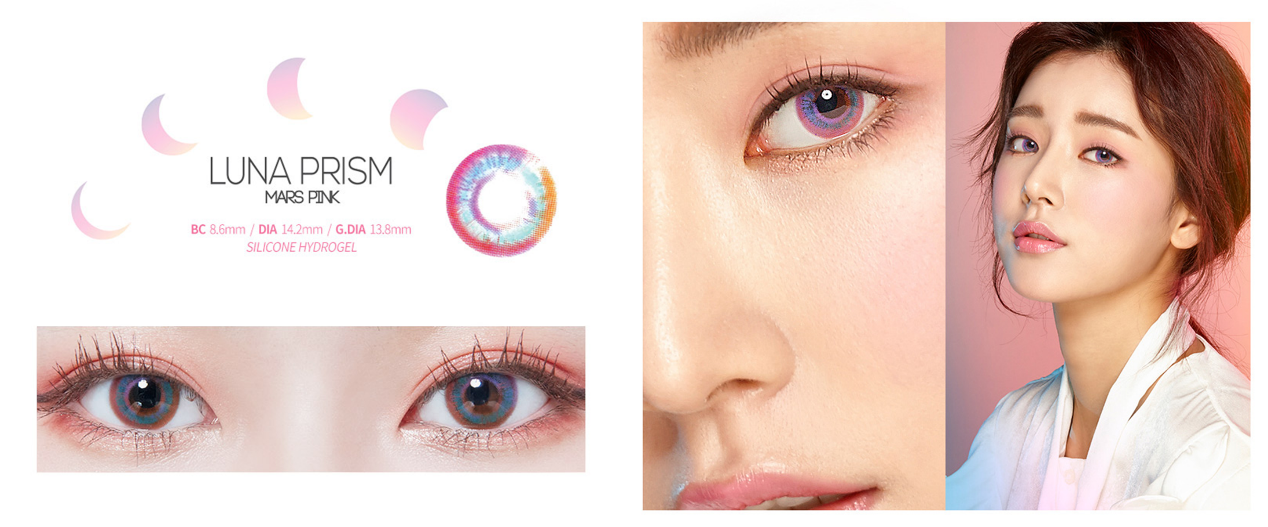 Mercury, which seemed out of reach, was realized by Lenstown on Luna Prism collection. The deep blue fantasy swept in with a faint green light, making you feel like you are in the mysterious Mercury, and like the enchanting seascape of Maldives.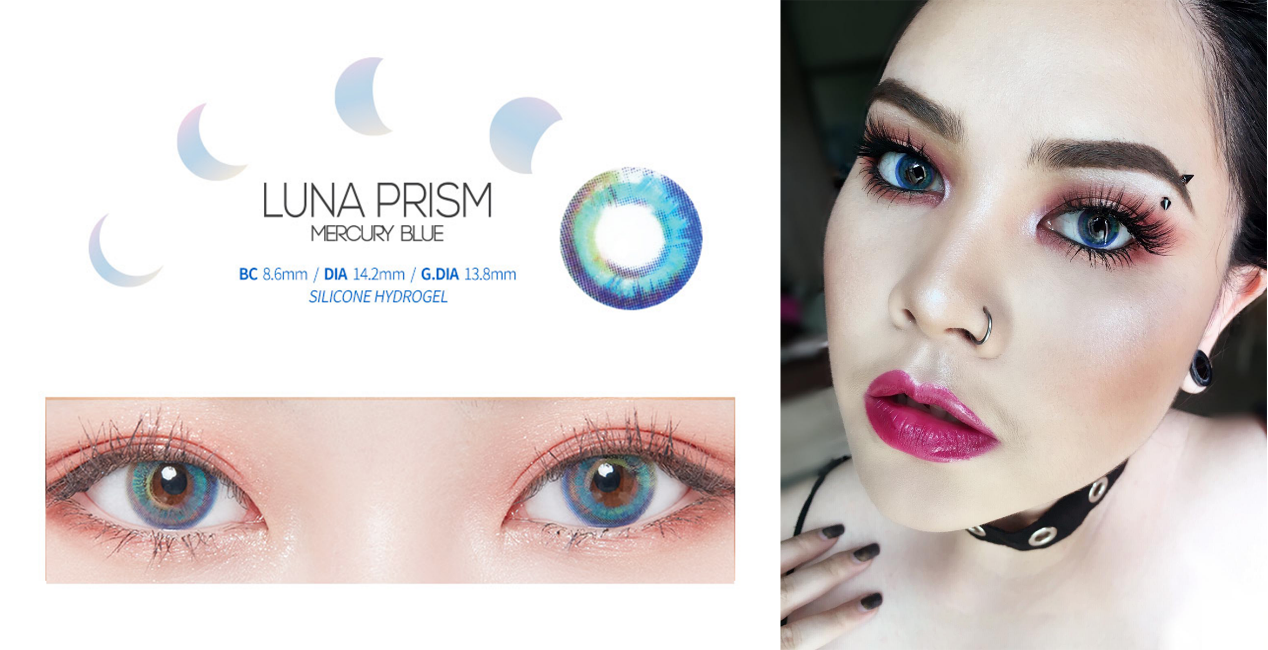 Venus, a rising star in the universe, creating gorgeous neon lights in the sky. The same as LENSTOWN Luna Prism Venus Brown, shining light yellow in the inner circle decorated with green & purple making it a stunning rainbow on the Venus.
See various beauty, Value yourself. More NEW products and details please check on LENSTOWN collection. If you love our blog on SEEKE, please follow us BLOG section, we will update on each Wednesday and Saturday. Seeke lens also glad to see if you Follow our Social on INSTAGRAM: @seeke_official. See you next time!